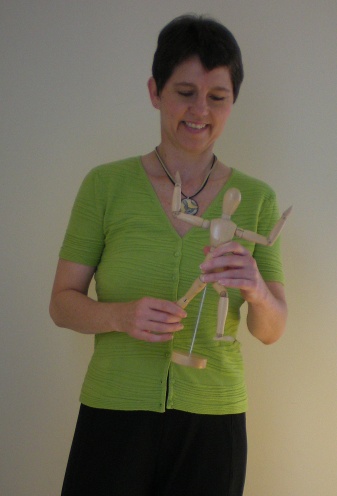 My name is Gonda and I have 15 years experience in the fitness industry. Fitness is not my day job, but it is my passion. After teaching at the local big box gym for 15 years, I now want to do something smaller, more personal, out of my home. Since I do have a day job, my available teaching times would be evenings or weekend. So fairly arbitrarily I picked Wednesday at 6 PM as my first class time. One has to start somewhere. I do have a survey to see what other times may work. Follow the link to complete the survey.


The plan so far:
Open House September 3th 2014. 5 - 8 pm. Come meet the instructor, ask your questions.

Class starts Wed September 10th 2014 and the session runs for 8 weeks.

Class time is 6pm for now. If the survey indicates another time works better, this may change.

Location is my house at 27 N Cedar Hollow Rd, Paoli. Parking may be tricky, but we'll figure it out.
Health is not a state
but a process,
not a point
but a path.
Special price for Ronnie Park residents is only $80. That is just $10 a class.

Regular Price: 8 weeks $96 [ $12 / class ] Still better than +$18/class at a regular studio.

Payments for now will have to be cash or check.



You can sign up HERE!

or CALL ME: home 610-725-8957 (best times 5-9pm)
or EMAIL ME: pilates2014 (at) change-it.com

NOTE: I run my own web server and email server from my house, so if you have any issues sending me email or see something wrong on the website, be a dear and let me know. This is a one woman show!